2i Recruit has had an amazing year and busy year welcoming new consultant John McCraith and our Business Development Manager Jocelyn Somner.
We have exceeded every target and achieved 100% staff retention which means our clients are able to build long term relationships with their consultants, confident in the knowledge their company culture as well as skill requirements are being considered.
2015 also saw the rebranding of 2i Recruit with a fantastic new website being launched which has proven very popular with both candidates and clients.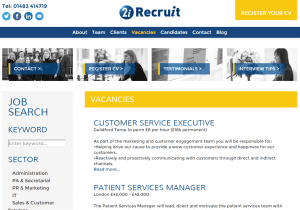 2i Recruit is particularly proud of the new client relationships that have been built this year and is delighted to report that several of those new clients have already become repeat business highlighting the quality of service and candidates provided. We must of course take the opportunity to thank all our loyal longstanding clients and we are very much looking forward to working with all clients new and old in 2016
Our candidates have recommended us and taken the time to review our services on the website as well as very importantly have bought us chocolates and flowers!!!!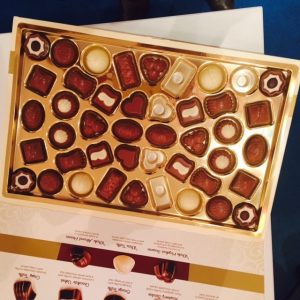 All consultants have hit and exceeded last three quarters in 2015 with January 2016  already starting very positively for the entire team. Last Friday all the members of the 2i Recruit were treated to a Christmas party to remember at Kensington Roof Gardens. Jenny, our director, really wanted to treat the team as they all really do go the extra miles for clients and candidates. They work very hard in providing the best possible service and make themselves available to speak to candidates in the evenings.
Finally we would like to thank our wonderful clients and candidates who we have worked with this year. We wish everyone a merry Christmas and a happy and prosperous 2016!