Jenny has worked in recruitment since 1997 and launched 2i Recruit in 2004. She is passionate about delivering a 5 star recruitment service locally, has a wealth of contacts throughout Surrey and only hires the best recruiters to work alongside her.
She covers all of the commercial sectors but particularly enjoys legal and finance recruitment.
Jenny is extremely active and loves to keep physically fit. She loves travelling around the world and experiencing different cultures with her family. She also follows current affairs avidly and has an extensive wine collection at home.
Nikki Cook
Associate Director
Nikki has worked at 2i Recruit since May 2009 and manages a team of Consultants who are collectively responsible for looking after our existing and rapidly growing client base, ensuring we deliver exceptional service levels as well as working with candidates to find a suitable role for them.
Her career started in sales at Thomson Directories where she worked for 17 years. Her final role with the company was Area Sales Manager. She left this position as her family was growing and joined 2i Recruit initially as a Telesales Consultant 3 days a week.
In her personal time she is kept busy with her children and regularly drives them to their various sporting activities.
Aneka Shelley
Recruitment Consultant
Aneka joined 2i Recruit in May 2014.   She initially came to assist as a temp but quickly established herself as a permanent member of the 2i team! Her employment background includes working in sales and broking roles in financial services and then she moved into recruitment as she loves the variety and people interaction that recruitment offers.
She covers all commercial sectors but particularly enjoys working on marketing positions. Her personable nature, independent study of counselling and desire to always deliver an exceptional service to clients and candidates makes her a passionate recruiter who finds the right person for the right role!
In her spare time she enjoys good food within a great environment to enjoy with good company! She also enjoys keeping fit with yoga, body balance and spinning classes. Throughout her 20's she travelled extensively and she still enjoys an exciting holiday to continue experiencing different, diverse cultures and beautiful places but with a little more luxury than during her backpacking days!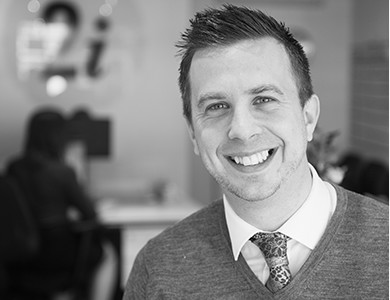 John McCraith
Recruitment Consultant
John's initial work experience was in retail where he was a Store Manager. He decided to make the move into recruitment as this was an area that he particularly enjoyed within retail.
He worked as a Recruitment Consultant in the oil and gas sector both nationally and internationally and worked on the permanent and contract side dealing with candidates of multiple nationalities. He started at 2i Recruit in February 2015 and covers all sectors but particularly enjoys IT.
In his free time he is very active and enjoys playing football, cricket and running, having recently completed the Surrey half marathon.
Ron Coates
Finance Director
Ron has worked in finance all of his working life, firstly with NatWest and then for the past 20 years as a Certified Bookkeeper. He has been with 2i Recruit since 2006 and heads up the finance function at the agency.
He is married with two adult sons and has several grandchildren. Ron has an excellent golf swing and plays locally at a couple of golf clubs. He is also passionate about sport in general.
Claire Martin
Recruitment Consultant
Claire has a comprehensive Finance Recruitment background with over 20 years' experience in recruiting Accounts Administrators to Finance Managers and Qualified Accountants.
Claire joined the 2i Recruit team in April 2018 and recruits for both permanent and temporary positions, ensuring that clients and candidates receive the very best experience.
Outside work, Claire likes to don her walking boots and enjoys visiting the local Surrey hills. She also enjoys being a bit of a social butterfly, along with spending time with her family and friends. Her passion for travel is always at the top of her list, striving to always venture to new places.
Laura Beasley
Office Manager
Laura has worked within Recruitment for the last 6 years both working as a Consultant and then within facilities, administration and office management.
Outside work, Laura enjoys spending time with her young family both in Surrey and in Bath as well as going on country walks with her Border Terrier Arthur and cooking when she has the time.