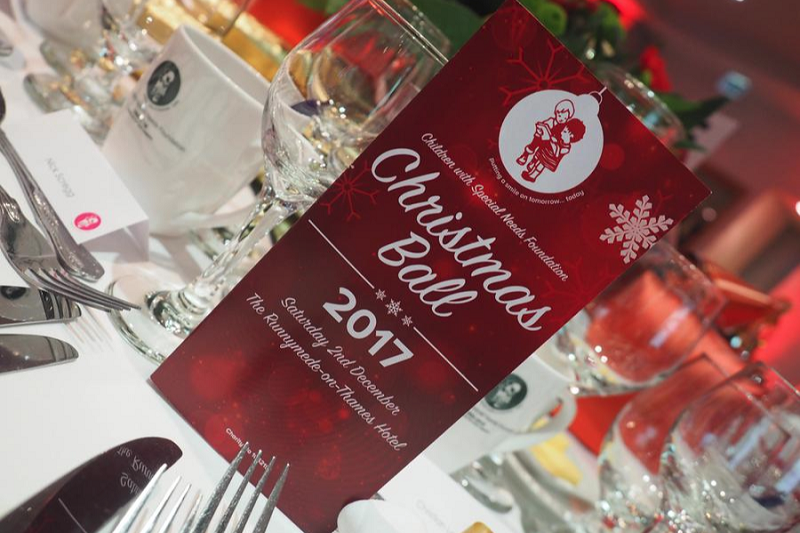 2i Recruit are proud supporters of the Children with Special Needs Foundation, and we give to them as an agency every year.  They are based in Chobam, Surrey, where they raise funds through personal donations, fundraising events and sponsored events throughout the year. Their aim is to raise funds for children with special needs across Surrey, East Berkshire and North Hampshire in order to provide specialised equipment, tuition, essential care and even holidays for these children. They also help talented children to reach their full potential through ongoing support and care.
History of the Children with Special Needs Foundation
The Children with Special Needs Foundation was formed in 1995 after Gordon and Ann Paris were inspired by a friend's son, Nick Ivil, who has Downs Syndrome.  Gordon and Ann Paris were Mayor and Mayoress of the Borough of Surrey from May 1995 to May 1996, and founded the charity during this time with a number of friends – with many of these still going on to become committee members. Nick's parents, Chris and Shirley are the Chairman and Administrator for mobile homes for the Charity, whilst Nick regularly attends presentations and fundraising events, continuing to inspire many.
2i Recruit values charity
2i Recruit recognise the heart of this charity, which is to provide support to local children with special needs and their families, schools and clubs too. They aim to meet needs quickly and positively in a personal but effective way. Their connections and ongoing supporters allow them to provide lasting financial and material help to many of these children. The charity's definition of "special needs" children includes children with disabilities or special talents that require a little extra help to meet their potential. Recipients of funds are varied, but the need is great, and 2i Recruit are proud to be ongoing supporters of this truly wonderful organisation.
Children with Special Needs Foundation Ball
Jenny, the Director of 2i Recruit, and her husband, Tony Jamieson attended the Children with Special Needs Foundation's Christmas Ball. Tony was the auctioneer for the evening, and the event was a huge success. The Foundation, through the auction, tombola and raffle combined raised over £30,000 for the charity, which will be a crucial amount for the children that are recipients of the charity over the next few months.
2i Recruit plan to continue to support this inspirational charity over the years to come – if you'd like to find out more or donate to the Children with Special Needs Foundation personally, take a look at their website for more information.