Due to the pandemic bringing about 'The Great Resignation', employers need to find ways to reduce employee turnover and attract talent. A strong agile culture may be the answer. Research has found that a strong agile culture doubles commercial performance and employee engagement.
The report which was carried out by researchers Truthsayers Neurotech for the agile consultancy JCURV and not-for-profit Agile Business Consortium was the largest study of its kind on agile working.
The research found that the pandemic was a significant driving force for companies to implement agile working.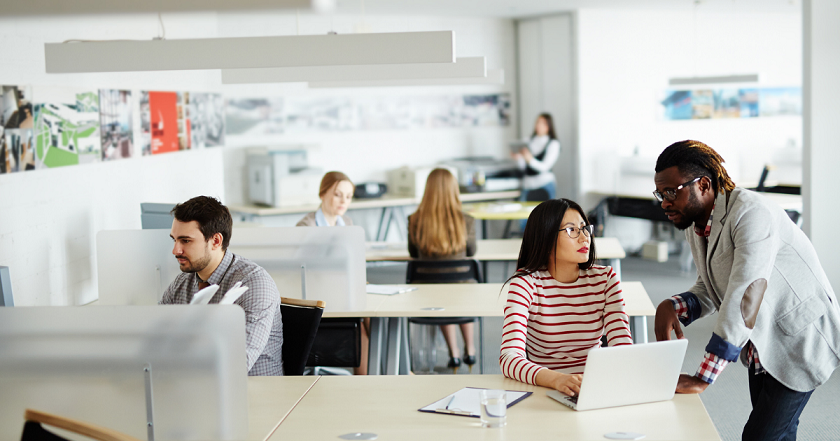 What Else Did the Report Say About Agile Working?
The research also found that:
Employee satisfaction was 160% higher from workers in companies that introduced agile at scale
Workers were 7 times more likely to feel like they had a great 'team spirit' compared to places without agile practices
Over 90% of companies that had previously neglected to adopt an agile approach increased their agility because of the pandemic
More businesses have become agile in the past year but business leaders have become less agile (44% reported this compared to 56% in 2020)
What is the Difference Between Flexible, Hybrid and Agile Working?
They are all separate styles of working with similarities.
Flexible working is the when – flexible working refers to flexible working hours and days. For example, flexitime and how we can break away from the traditional 9 to 5 to create a better work-life balance.
Hybrid working is the where – hybrid working is the combination of working from the office and working from home, or remotely.
Agile working is the how – agile working has a dynamic workspace and working experience. It maximises the use of your office floorplan through zoning, break-out areas, hot-desking, collaboration spaces and different amenities.
You provide the right environment for a range of different work practices; therefore, employees can work at their best. Agile working can also help organisation to be prepared for an uncertain future, enabling them to respond more quickly to change.
Which Industries are Most Agile?
The industries that were hardest hit by the pandemic had the most businesses with a strong agile culture, the ones that had the impetus to adapt to survive. For example:
Professional Services
Healthcare & Pharmaceutical
Government
Education
Financial Services
Businesses within the finance industry were found to have the highest levels of agile culture (64% score compared to the cross-industry average score of 47%).
Conclusion
Vikram Jain, Managing Director at JCURV, said: "With a 237% increase in business performance reported from those who have built a strong agile culture, agility should be at the top of mind for any organisation looking to ensure they're attracting and retaining the best team possible and maximising productivity."
He added: "I hope to see significant emphasis placed on ensuring senior leadership are engaging with and learning about the agility process this year, as a current lack of C-suite involvement in its adoption may be impacting the effectiveness of the adoption of agility."
In unprecedent times when around 30% are planning to leave their jobs, organisations need to find ways to attract talent and reduce employee turnover. Perhaps one of the important messages is that a strong agile culture doubles commercial performance and employee engagement.