Happy New Year to all our clients & candidates! We hope this year will be a successful and prosperous year for you. You may be a candidate thinking about your options this year or you may be a company looking for a new recruitment agency to bring you better results. We invite you to consider using 2i Recruit when looking for a fresh start this year as we are one of the leading recruitment agencies in Surrey.
Using 2i Recruit when looking for a fresh start this year
Clients
We work closely with our clients to get to know their business' needs, values and long term goals. We only ever match the most suited candidates to our clients roles.

We screen all our candidates before we match them to our clients roles by either meeting them in person if they are local or by conducting a skype/facetime interview with them. We also test candidates on their IT skills to make sure they are computer literate.
As a company we have worked with 2i Recruit for 10 years and have always found them to be extremely helpful, they take the time to listen to our recruitment briefs in full and candidate requirements ensuring they provide both relevant skills and personality fits. They have recruited for a wide spectrum of roles from Customer services, Marketing, IT, Sales and PA positions ensuring we are kept up to date regarding progress at all times. We would not hesitate to recommend 2i Recruit to companies looking for a bespoke, friendly and professional service. Chris, Watco
This method of recruiting is increasingly uncommon as more and more agencies move towards an online and impersonal approach to recruitment.
With our headquarters located the heart of Godalming and a large network of candidates across Surrey, we are a truly local and independent recruitment agency.
Candidates
If you are looking for a fresh start this new year then please contact us here at 2i Recruit. Let us tell you what opportunities we have available that would suit you so we can help you find your ideal role!
When you register with us we have an in-depth chat with you in person if you are local, otherwise we can register you by Facetime/Skype. This is so that we can find out your long and short term career plans as well as your goals and values.
I rang up last week and spoke to Jenny to ask for some temping work over the summer, and I went in the next day to meet her and the team. They are all so lovely and friendly and very efficient – and assured me they will be able to find me some work! It was simple and quick to register with them. I would highly recommend their agency! Minty Hamer
We also like to meet the companies we work with so you know you will be working for an excellent organisation.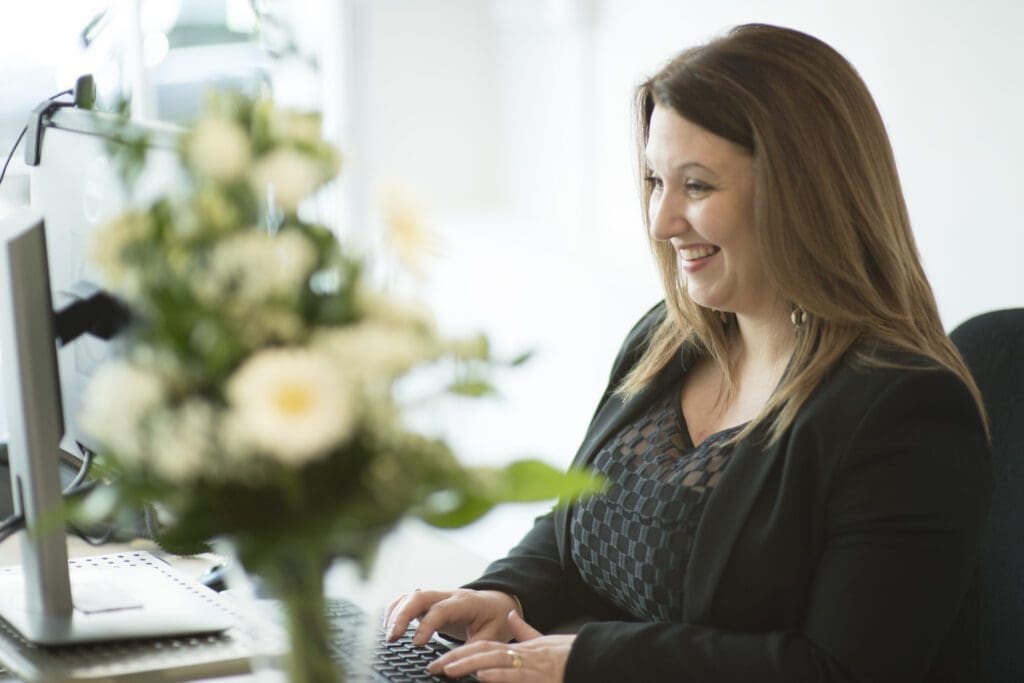 All our Recruitment Consultants are very approachable and supportive in every step of the recruitment process. Our glowing recruitment agency reviews on Google are testament to this.
Amazing service very bespoke! John is very easy to talk to and made the whole process a breeze. From first speaking to him to getting the job (after 2 interviews) a week and half later, I couldn't be happier!! Emma
Our Consultants are skilled in giving our candidates excellent advice when it comes to interview tips. We will call you before your interview to wish you luck and give you that last bit of needed encouragement.
I would really recommend 2i Recruitment! Aneka was really lovely and helpful and I have been fortunate to be directed into a role that is totally aligned with what I wanted to be doing. Friendly staff, easy process, really couldn't fault! Jemima Stafford
Rest assured you will be fully prepared for your interview to ensure your chance of the best outcome.
So whether you are a client or candidate, please contact us now to find out how we work with you to make 2017 a truly successful year!