The beginning of the year is when we make New Year resolutions and for many they will be about changing careers or finding a new job. Make the most of your New Year motivation and start acting now! Follow our 10 simple steps to quick start your job search.
1. Define The Role You Are Looking For
You know you need to make a change but have you really defined what role you are looking for or have you just decided you need a new job? If so take the time to think about what role would fulfil you the most including the daily task you will be undertaking. After all you will be spending a lot of time in your new role.
2. What Type Of Organisation Would You Like To Work For?
Draw up a list of the type of organisations you would like to work for. Some things may be important to you such as flexible working hours if you have a family or you may require a minimum number of days holiday a year. Think about the type of company culture that you would like to work in. Your recruitment consultant will be able to advise you on available roles that will meet your requirements and skill set.
3. Refresh Your CV
When was the last time you edited your CV? You may need to add new skills that you gained last year that you not have even thought about. It may be easy to remember a new qualification you gained last year but did your role also involve a new skill you learnt on the job?
Don't worry about putting details of your references on your CV, simply state "References Available". However you may need to think whether your references are still valid and are your referees still willing to provide a reference for you? Have you been in contact with them lately? If not it may be worth making a courtesy call to check whether they are still willing to provide a reference. After all you may not have their up-to-date contact details any more.
If you would like advice on refreshing your CV, read our blog on 7 Top Tips For CV Writing.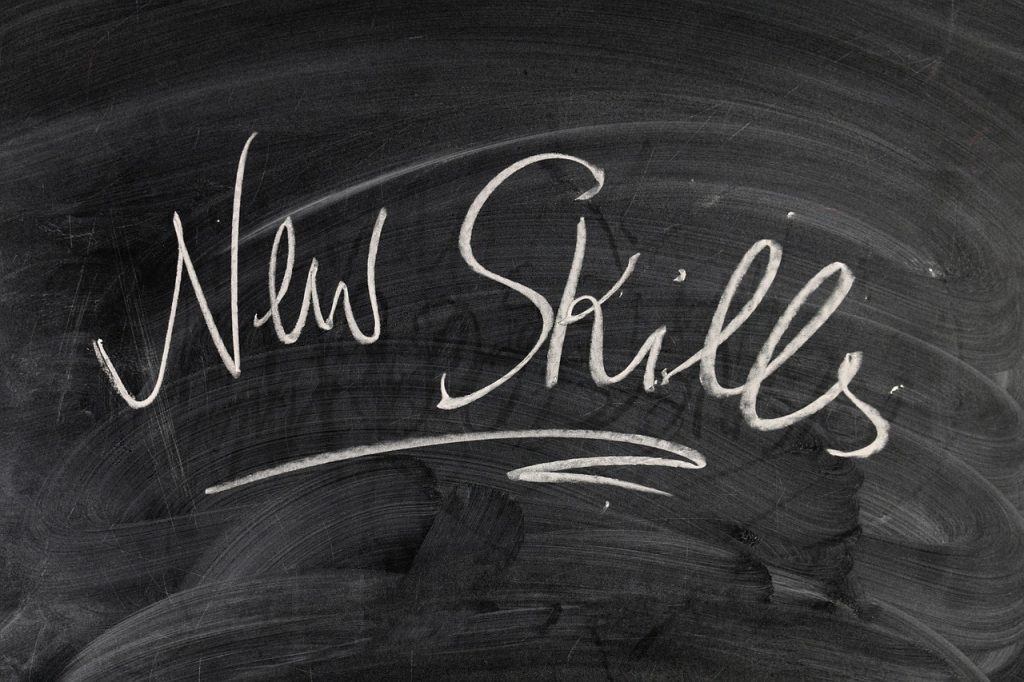 4. Have You Got The Necessary Skills & Qualifications?
Research the role you are looking for and find out what skills and qualifications the majority of employers are looking for for that role. If you have a skill or qualification gap, act now to rectify that. Some skills and qualifications may only be stated as preferred but you need to make sure you are in the best possible position for finding your dream role.
5. Register With A Recruitment Company
Registering with a recruitment company will give you the best possible chance of finding the role that's right for you. The recruitment company will have insider knowledge not only in the job market but will also know which companies are looking to fill the position and will know if you are a good match for the company's culture.
If you are in doubt about whether you should use a recruitment company or go it alone in your job search, read our blog on 5 Advantages Of Using A Recruitment Agency.
6. Meet Your Consultant
It's a good idea to meet your recruitment consultant in person so they can get to know you and know which type of organisation you will fit into well. After all you want to be happy in your new role after making the changes in leaving your old job and starting a new one.
7. Brush Up On Your Interview Techniques
It's obvious to say but brushing up on your interview techniques will give you the best possible chance of landing that new job. Ask a friend or relative to roll play likely interview questions and listen to their feedback on how well you answered them. Make sure you know what your answers are going to be to all the likely questions. It's better to take the time now to think about your answers than be stumped in the interview room!
8. Don't Give Up
It may take you a little while and several interviews before you land your perfect new role. Don't give up too early as we at 2i Recruit already know there will be numerous organisations looking to fill exciting roles in the New Year.
9. Quit Your Old Job
So you've spent time looking for a new job, taking time off work possibly to go to interviews and you've finally been offered a new job. Have you got cold feet? If you have, think about why you started looking for a new job in the first place and take the plunge!
10. Enjoy Your New Job!
You've invested time and energy in finding a new job so don't forget to enjoy your new found career progression and be proud of yourself for making a change for the better.