Career planning is not just something we should do at the beginning of our careers, it is also a useful tool when deciding on career changes. The pandemic has caused many people to re-evaluate their work-life balance and look at what they want from their lives. If you are at the start of your career path or wanting a change, read on to discover career planning at any age or career stage.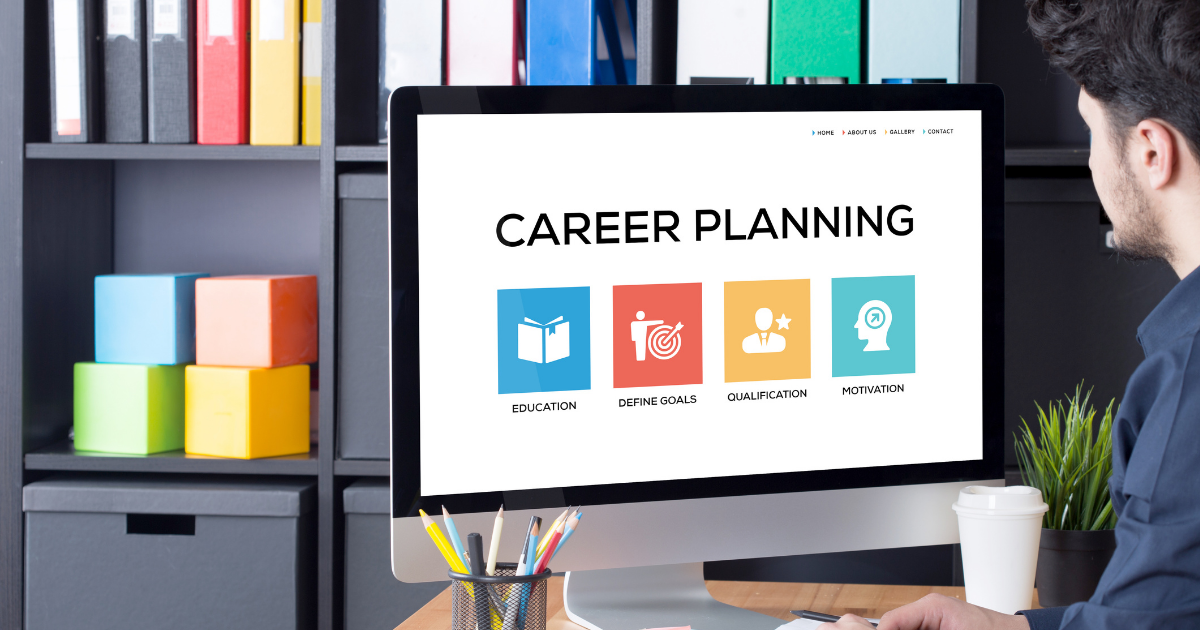 What is Career Planning?
Career planning is an action plan for the decisions you will take in order to get you to where you want to be in your career. This could involve assessments, reflection, or training.
When Should I Start a Career Plan?
There is no set time or age to start a career plan. If you know what type of career you want from a young age, then that's great! You'll be able to start a career plan early and tailor your education to suit the career you have planned out.
However, so often many of us don't know what we want to do for a career. Or, rapidly changing times, such as the pandemic, cause many of us to want a change mid-career to better suit our lifestyle goals.
Whatever your age or career stage, it's never too late to start a career plan.
How to Make an Effective Career Plan?
Step 1: identify your dream job
If you already know what your dream job is, make a list of the necessary skills, qualifications and experience you'll need to land your dream role. Reflect on any current gaps in skills or industry experience that may hinder your progression.
If you're not sure what your dream job would be, it's time for some self-assessment. Identify your personal values and lifetime goals. For example, perhaps you'd like to make a positive impact on the environment; maybe you'd like to travel; or you might want to make a difference in the lives of others. Next make a list of your soft and hard skills, along with any industry experience you have. There are also software packages or quizzes available that can help you to decide what your dream job would be.
Step 2: identify the jobs you'll need to do
Now you know what your end goal is, break down your career plan into steps. Identify 2-5 jobs that will lead to you landing your dream role. These jobs could be lateral to gain skills, or they could be sequential that give you a promotion.
Next, consider what skills, qualifications and experience you'll need for each one.
Step 3: plan your next move
This is where you get specific with your plan. Start from where you are now and consider your next move; which one of the jobs you listed above could you aim to land next? Does your current employer offer opportunities or training that is suitable? If not, does your network have any useful contacts?
If your current job doesn't offer you the learning opportunities you need, you may need to think about looking for learning opportunities outside of work, such as online courses that you can do in your own time.
This applies to industry experience too. If your current employer doesn't have the right opportunities to gain experience, you could consider volunteering or work experience placements.
For some industries a graduate placement may be suitable.
Step 4: take action
The final step is to start putting your plan into action!
How Often Do You Need to Update Your Career Plan?
Research indicates that the average worker changes their career 5-7 times in their lifetime. Considering this, you should review your career plan yearly.
Now you've discovered career planning at any age or career stage, can we help you land your next job?