You may have all the qualifications required in a job advertisement but that doesn't necessarily mean you will get chosen to fill the role. According to the University of Kent, the top 10 soft skills employers are looking for in employees aren't necessarily learnt in the classroom. Based on a number of surveys carried out by organisations such as Microsoft and BBC, these are the top 10 soft skills employers are looking for in employees.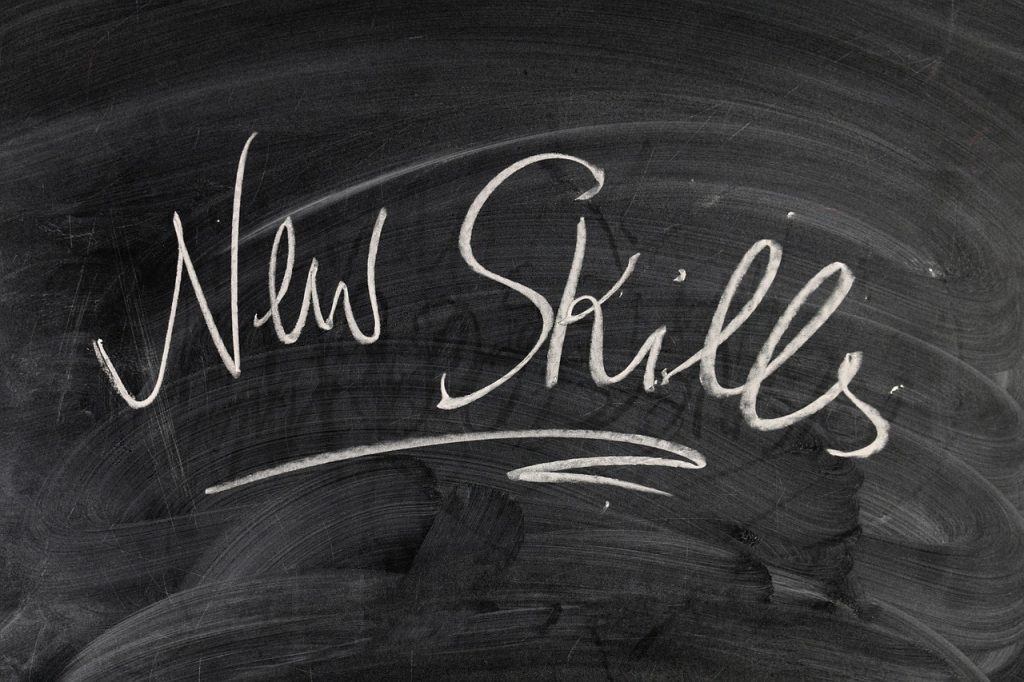 Top 10 Skills Employers Are Looking For In Employees
1. Verbal Communication
The first encounter an employer will have with your verbal communication skills will be your interview. They will be looking for your ability to communicate your thoughts well with others. If you land the role you applied for, employers will expect you to be able to continue to communicate well verbally when under pressure and with all members of the organisation. Being able to speak up and get your point across will be useful when dealing with difficult situations. Depending on your role you may also have to speak to clients when you will be representing your organisation.
2. Teamwork
In most roles you will apply for, you will be required to fit into a team and work cohesively with other members of the team. Being able to work well with others will not only benefit to yourself, as it will make your working day easier, it will also benefit your manager. A manager will not be pleased if they are having to spend time sorting out disagreements between their team members.
If you have played sport in various teams or other team based activities like voluntary work, charity work or played music in a band or orchestra, these teamwork skills can be transferred to the workplace.
3. Commercial Awareness
Different employers will have different interpretations of what commercial awareness is. For some it will mean knowing your industry and how changes in it affect the organisation you work for. For others it will mean understanding the market place and the organisation's competitors. Or it could mean having an understanding of the organisation's products or services, the organisation's activities and the role you are applying for.
As commercial awareness can mean different things to different employers, it's important to have a grasp of all of the above.
4. Analysing & Investigating
Analytical thinking is often required for jobs where you will need to show an ability to assess a situation, look at different perspectives, investigate alternative options and gather information. These soft skills are needed in roles where you are expected to come up with new and improved ways of looking at situations or processes.
5. Initiative/Self Motivation
While team work is always highly valued, so is being able to self motivate yourself when working on your own. Managers appreciate self-starters who can motivate themselves to work with minimal supervision. Taking your own initiative shows you can think for yourself and are confident to direct yourself. As a candidate you should give examples of when you have had to be self motivated either inside or outside the workplace.
6. Drive
The candidates that get hired and promoted through the ranks quickly are the ones who have drive and passion to succeed. If you have these qualities, they will get noticed quickly by your employer leading to rapid career progression. If you have drive this will likely mean you are also hard-working and dedicated; qualities that are very attractive to all employers.
7. Written Communication
Like verbal communication, written communication skills are also highly prized by employers. Being able to write emails, letters, reports and/or presentations are essential in any role that requires this sort of administration. With these sorts of roles you will be required to have a good standard of written English. The first encounter an employer will have with your level of written communication will be your CV and/or covering letter so make sure you have checked these for any spelling or grammar mistakes.
8. Planning & Organisation
These are very common soft skills that most employers will expect from a candidate. These soft skills will also lead to good time management. Planning and organisation involves being able to design, plan, organise and implement tasks or projects within a specific time frame.
9. Flexibility
You may have a plan and a schedule that you are working to but you will be expected to handle unexpected tasks along with your current tasks or projects. Organisations need to be flexible and therefore so do their staff.  You will be expected to not only adapt to different tasks but also your working environment may change too.
10. Time Management
This is sometimes also called 'self-management' and is important when co-coordinating several tasks at once. It's important you can work to deadlines successfully and without getting too stressed. Many corporate environments these days can have high work loads and tight deadlines that you need to be able to cope with.
Whatever field you are in, you should address these soft skills in your CV and qualify examples where appropriate. Fortunately if you need to learn some of these soft skills, they are transferable skills that are useful in most jobs you will apply for during your career.