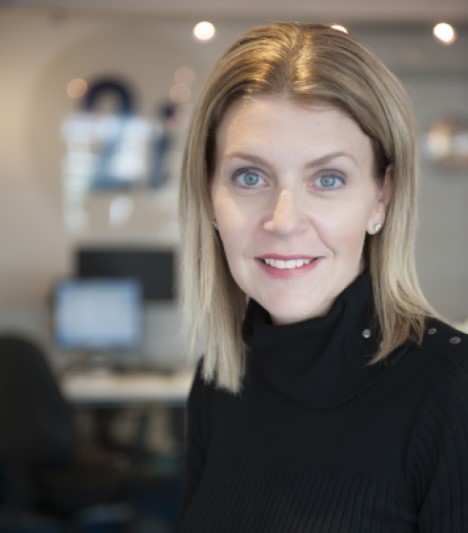 Here at 2i Recruit, we are proud to celebrate International Women's Day, which recognises the achievements of women from all different ethnicities, backgrounds and cultures. The celebration first began in Europe and North America at the start of the twentieth century, from the activities of labour movements. It is now celebrated in a number of countries worldwide every year, supporting women's rights across all different areas including politics and economics.
When is International Women's Day?
International Women's Day is on 8th March, and in honour of this, we interviewed Jenny Jamieson, Director and Founder of 2iRecruit since 2004. We asked her some questions to find out what it has been like for her to run her own recruitment business, and find out where that passion first started.
What was your dream job growing up?
My dream was to have a career that involved dealing with people and where I could think on my feet and work in a fast paced, varied environment.
Who is your idol?
My dad has always been an idol of mine. He is a successful business owner and has always been there through each step of my life. He has taught me a lot both personally and professionally.
What is one of your most defining moments in life?
One of the most defining moments of my life was having my first child, my daughter, Grace.
What influenced you to choose your profession?
My friend Bruce who is a very successful Recruitment Entrepreneur encouraged me to look into going into recruitment as a career. I have never been frightened of picking up the phone and talking to people and have always loved working with people.
How did you come up with the idea to start a business?
I was made redundant from my last agency and was given 15 minutes to clear my desk after devoting 6 years of my life to the company with no idea of them being in financial difficulty. I decided to start my own business there and then and 14 years later the brand speaks for itself!
What was the biggest challenge you faced when starting your company?
The biggest challenge I faced was learning about how a business runs on the financial side and learning about invoicing and VAT. Maths has never been my strong point!
Why is your business so important to you?
My business is important to me because I have watched it grow and have developed it from day one. I love seeing satisfied clients and candidates who keep in touch with me and refer 2i to their friends and colleagues. That in itself gives me huge satisfaction. I also love working with my team of Consultants and no day is the same!
International Women's Day 2019
This year's International Women's Day theme is #BalanceforBetter. It draws on the idea that a gender-balanced world is a better world, where women's achievements are celebrated and bias against gender is recognised to allow people to take action for equality. Find out more about International Women's Day 2019 here.
Equal Opportunities at 2i Recruit
At 2i Recruit we are proud to support equal opportunities regardless of gender, and we help employers to find the best candidates for their vacancies whilst meeting requirements for fair recruitment and to encourage diversity in the workplace. Whether you're a candidate looking for your next opportunity, or a business looking for the best new candidates, get in touch with 2i Recruit today.