Working remotely has some benefits such as no time commuting but it also means we don't have the chance to socialise with our colleagues in the traditional way. Read on to discover tips for workplace socialising while working remotely.
Why it's important to socialise with colleagues
Tips for socialising with colleagues while working remotely
The Start of your Meetings Matter
Rather than getting straight into your agenda, carve out a short amount of time at the beginning of your meetings for the small talk https://hbr.org/2021/03/remote-workers-need-small-talk-too  It's during these times that you discover new things about your colleagues' personal lives that help to make you feel closer to each other.
They might be into a new hobby that you also enjoy, or they might have moved house or have a new family member. Learning more about your colleagues' lives will give you more to talk about next time you talk.
Virtual Social Evenings
There's a number of fun things you can get together for, to bond with your teams. Many companies have set up online wine tasting or cheese tasting nights. You might like to do something even more involved such as dress up for a virtual murder mystery night or a charity escape room online. Of course, there's much loved quiz nights too!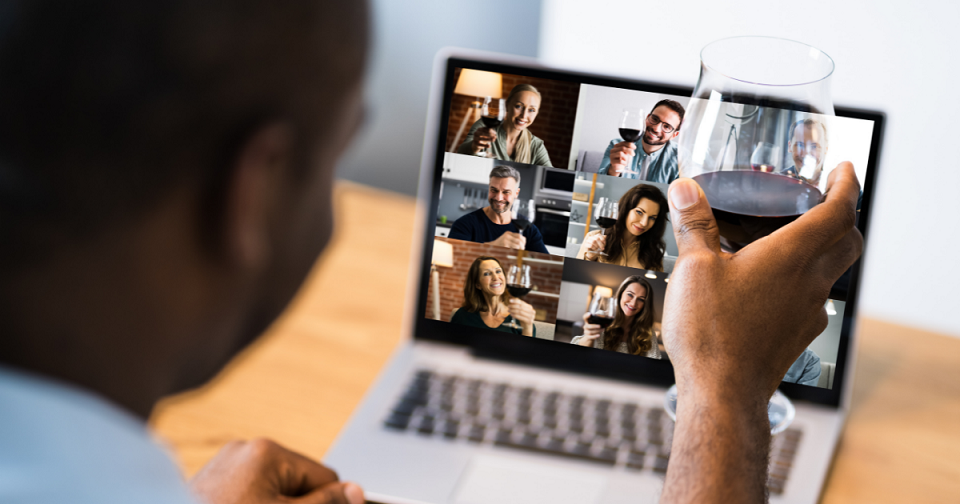 Voluntary Meetings with No Agenda
Opt-in meetings without an agenda are useful to break up the day when no other meetings are scheduled. They can be cross-departmental to mimic the type of interactions that would spontaneously occur around the office, for example in the kitchen or around the water cooler. These types of meetings can foster new ideas and different viewpoints. Consider them your virtual coffee breaks.
Niche Groups
Colleagues can socialise and bond over shared interests; perhaps there are co-workers that enjoy yoga and could start a Zoom yoga practice together. Maybe you have colleagues who'd like to set up a virtual book group. Find out what your colleagues enjoy and share those interests together.
Chat Groups
Not all your social interactions need to be on video calls. Sometimes you don't have time or are unable to due to looking after children. If your company uses online chat such as Slack or Microsoft Teams, why not start non-work groups to facilitate social interactions.
You could set up a group to recommend must-watch TV shows or recipes to try. Or ask your colleagues for ideas that interest them.
Now you've learnt some tips for workplace socialising while working remotely, how are you going to connect more with your colleagues?